Hi, what are you looking for?
By
Published
This guide will ultimately help you to build your business site from scratch and convert it into a money-making business.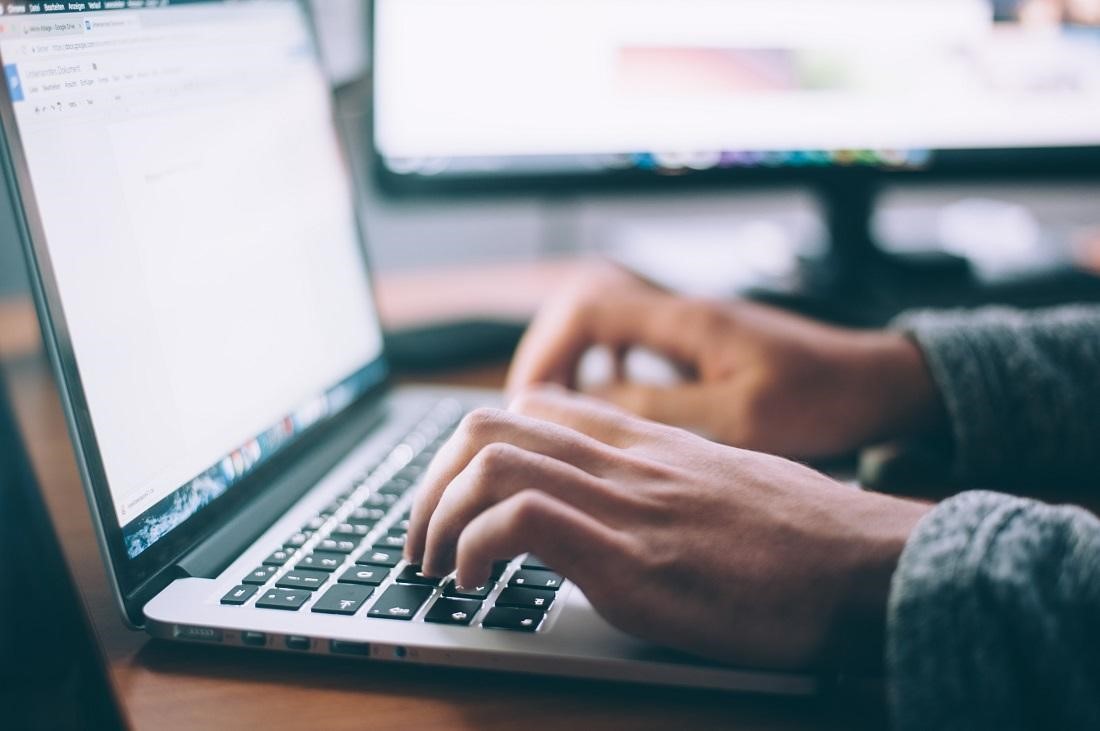 If you want to start an online business and make money from home, then you are at the right place.
Creating an online website has become easier than ever today.
But, due to increasing competition in online marketing, it's becoming more and more challenging to make it a success.
However, if you want to start a perfectly designed website and take care of your user's needs, you can earn a lot of money.
These are the exact steps and strategies to start an online website and convert it into a profitable business.
First of all, you should choose a website builder for your site.
You need to check some things and important features before getting a website builder for your business.
Some criteria you can use to choose a website builder are its pricing, ease of use, drag-and-drop options, customer support availability, and most importantly, ownership control.
I recommend you choose WordPress as your website builder as it's free of cost and provides full access to your website.
You can easily change anything you want using a wide range of plugins available, making it best for beginners as you don't need to learn code.
Other website builders are Wix (for great designing options), HubSpot (for CRM and content marketing), and Web.com
Once you choose WordPress as your website builder, now is the time to get a name for your house i.e., a domain name for your website.
You can buy a domain name at the most affordable prices from GoDaddy.
A domain name is the first impression that your audience will get about your site.
So, choosing a good domain name is important.
You should take as long as you need to pick a name for your site because once you choose a domain it becomes somewhat impossible to change it afterward.
It's not that you can't change your domain name, but this will result in SEO, and difficulty to users, and will require much professional knowledge to do that.
So, why not choose a domain name that is perfect in the first place?
These are some tips that you should keep in mind while finding a domain name for your site:
After you follow all the tips, you will come out with the perfect domain name for your site.
You can also use a Domain name generator if you're stuck and aren't able to find the best name for your website.
After choosing a name for your online site, you need to choose a web hosting for your business to make it available for your users.
Now, what is web hosting?
Web hosting is basically a type of file or server storage you get to save your website files and data for displaying to users.
Hence, web hosting is where all your data like images, videos, photographs, elements, and more are stored, and whenever someone clicks on your site, all the data would be processed through your hosting account.
So, choosing the right hosting is very necessary for your success as the availability of your website depends on it.
web hosting could lead to poor designs, server and cyber-attacks, slow loading speeds, unavailability of the site to users, and much more.
Before buying hosting, you should consider checking some important factors which are as follows:
The design of your site is an important metric for overall online success.
Because if your website would have a good design, it will leave a better impression on the user and will increase your engagement levels.
When you'll install WordPress on your site, it comes with a prebuilt template and some ugly designs like this-
A web design like this is definitely not good if you're serious about your business.
You need to create a design that looks professional and eye-catching. I prefer to use two or three colors while creating a web design so that it looks professional and uses a theme that is best.
Design your site in such a way that the navigation is best and always prioritize getting users to sign up for your website newsletter by creating a form for capturing emails.
This small tip will help you to convert most one-time users into long relation audiences.
If you are concerned about your business, I recommend you go with paid WordPress themes over free ones as paid themes provide much more customization without coding, custom navigation, header, footer settings, and many more premium templates.
As we all know that "Content Is King".
So, you should work on publishing posts that help your audience and within it, you can promote your products or services.
If your content is not good, no matter, how many strategies you build, you won't be able to scale your online business.
Writing great copy is very important for any kind of business as this is the way you can gain the trust of users and further sell your products to them.
Below are the best strategies that will help you to create helpful content for your website-
Use the AIDA approach to create content i.e. write in such a way that it looks like a funnel where you first grab the reader's attention, then increase their interest in your product, afterward produce a desirability to purchase in them and at the end make them perform the action by paying for your services.
Once you have some posts on your site, it is time to get some eyeballs to your site.
Due to increased competition in the digital world, posting quality content isn't going to make your online business site a success.
You need to work on getting traffic to your website by promoting it along different channels and following traffic-building techniques.
Below are the best ways to get traffic to your new site-
Once you start getting enough traffic to your website, now comes the most important part.
And that is exactly the main reason you started your site in the first place.
There are many ways that you can make money from your site and these are as follows-
This guide will ultimately help you to build your business site from scratch and convert it into a money-making business.
Moreover, there's no limit to making money from your site.
Some marketers are even earning millions of dollars from their online sites and blogs.
And you can also make it happen by managing your site as a startup and focusing on link building and getting traffic to your site.
If you have any doubts about this, I would be happy to answer you in the comments section.
Press Release Distributed by The Express Wire
To view the original version on The Express Wire visit How To Start An Online Website
One person died and four were injured when a massive wave smashed into an Antarctic cruise ship during a storm.
People living with HIV have a higher risk of lung cancer than the general population.
After years of delays, US automaker Tesla is expected on Thursday to deliver its first battery-powered semi truck.
Britain's exit from the European Union added almost £6 billion to consumers' food bills, hitting the poor the hardest.
COPYRIGHT © 1998 – 2022 DIGITAL JOURNAL INC. Sitemaps: XML / News . Digital Journal is not responsible for the content of external sites. Read more about our external linking.
Hire me on the World's Leading Online Marketplace Freelancer.com to design your website. Additional services like- graphic design, virtual assistance, SEO, Data entry, etc are available. Click on This Link to start your project